Taking Your Family on a Road Trip: Ten Things to Do
Sep7
Family road trips can go two ways: they'll either be great fun or a complete nightmare. If you want to make sure your road trip is more about bonding than battling with each other, read on for ten things to do before and on the road.
Plan ahead:
Never just load up your car and hope for the best. Plan your route (even if you have a sat nav, it's handy to have a vague idea of your route just in case), pack some drinks and snacks and take enough books, games and CDs to keep the whole family amused. Bringing along some pillows and blankets is a good idea too.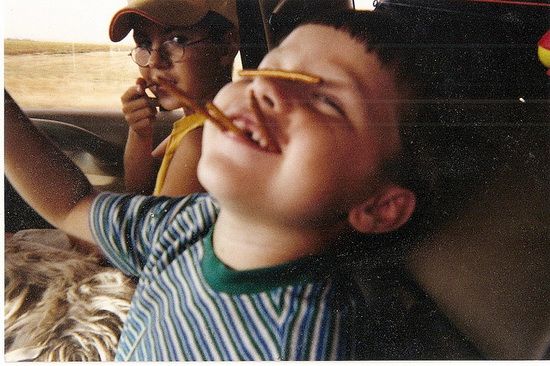 You might also want to give the whole family a 'must be ready by' time that's around half an hour before you actually want to leave. This should mean that by the time you need to leave, everyone should be just about ready.
Pack an activity box:
Items like a hand-held computer game and your children's favourite books are obvious, but how about colouring books, puzzle books, some crayons or even a few toys that are easy to play with in a limited space?
You could even make some puzzles of your own, and personalise them according to the interests of your children. This puzzlemaker from Discovery Education lets you create your own puzzles and then print them off.
Get crafty: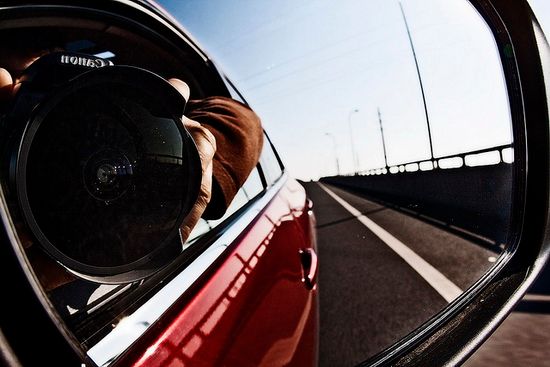 Although for obvious reasons you might want to leave out crafts that require scissors or glue, cheap items like pipe cleaners can be great fun while making minimal mess.
Buy a bag with lots of different colours for maximum creativity.
Play a game – with prizes:
Whether it's eye-spy, twenty questions or even just a quiz game, make it a little bit more interesting by offering a prize to the winner.
This could be as little as a sweet, or you could plan some prizes in advance. Whatever it is, you can be sure the kids will love the challenge and the thrill of winning – especially when there's a prize involved.
Listen to a book on tape (or CD, or MP3):
Seek out one or two of your children's favourite books, being read out loud. Even if your children have read the book multiple times before, it's amazing how a new dimension can be brought to the story when it's read by the right person.
Get mathematical: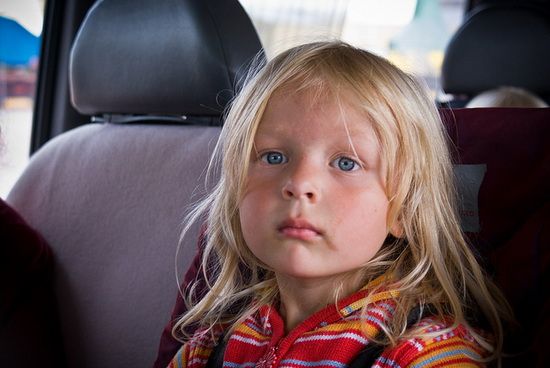 Ever been plagued by the question 'are we nearly there yet?' Then why not get your children to figure out the answer for themselves? Tell them how far away your destination is from home, and when you pass a sign with that destination, get them to work out how far away they are now.
If they're too young to work this out in their heads, give them a calculator. Even if they can't do the maths, this game will help them to understand distance and measurements.
Sing: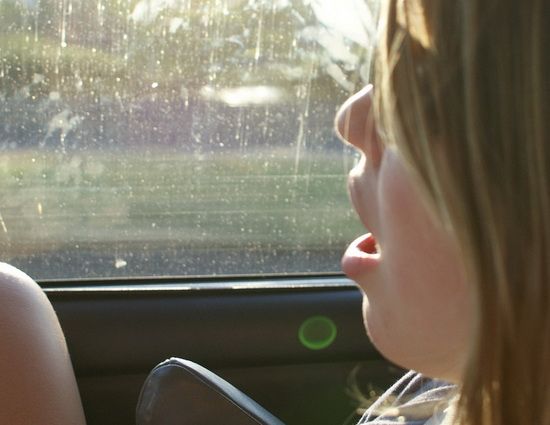 Choose a CD that the whole family can sing along to and get vocal. Make it more interesting by turning it into a game. Play part of a song and then pause it, then compete to see who can sing the most of the song before forgetting the words.
Spot the car:
Print off a list of makes and models of cars and give one to each of your children. The target is to have seen, and crossed off, as many of the cars as possible by the time you reach your destination. Or:
Play the license plate game:
Try to spot a license plate from each of the fifty states. Make sure to print off a list of all states so they can be crossed off as they pass by.
Just talk:
You don't have to spend the entire journey playing games and coming up with creative ways to pass the time, there's nothing wrong with just having a conversation with each other!
If it helps, make some 'conversation cards' in advance or buy some from Amazon.
Don't forget about the safety as well! Here's a handy car insurance estimator for you play with